Prevalence of suicide risk and its associated factors in patients presenting in antenatal clinic
Keywords:
antenatal period, peripartum suicide, suicide, suicide screen
Abstract
Introduction: Suicide during the antenatal period is one of the major indirect causes of maternal death. This study aims to determine the prevalence of suicidal risk and its related factors among the patients attending the antenatal clinic of a tertiary care center.
Method: This is a cross-sectional study conducted in the antenatal clinic Patan Hospital, Lalitpur, Nepal among 124 pregnant patients using purposive sampling and face-to-face interviews applying a semi-structured proforma and P4 suicide screener. Ethical approval was obtained. The percentage of patients with suicide risk was calculated and stratified into minimal, lower, and higher risk of suicide. The association between suicide risk and different sociodemographic and clinical variables was done using the Chi-square test. A p-values ≤0.05 was considered statistically significant.
Result: The prevalence of suicide risk was 32 out of 124 patients (25.8%). When risk stratification was done a maximum of 22(17.7%) had a higher risk for suicide. The risk was associated the employment status (p=0.039), history of previous suicide attempts (p=0.04), and diagnosed mental disorder (p=0.027).
Conclusion: Our study shows the suicide risk among antenatal females was 25.8% reaffirming the need for proper screening and referral.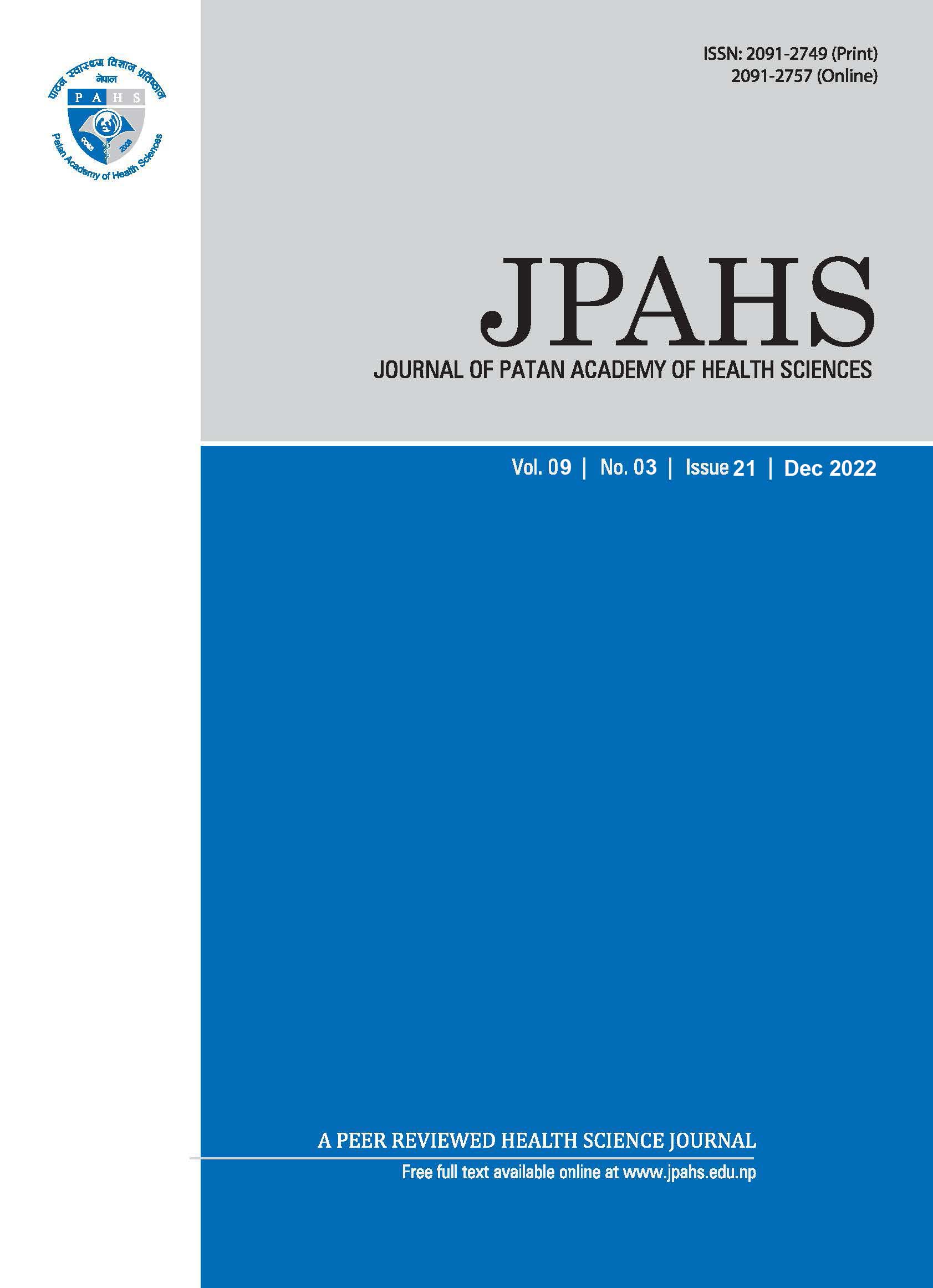 Downloads
Section
General - Original Articles