Delivery site preferences and associated factors among married women of Panauti Municipality, Kavrepalanchok district, Nepal
Keywords:
Home delivery, Institutional delivery, Maternal mortality, Sustainable development goals
Abstract
Introduction: Maternal mortality is a top global developmental agenda. The main cause of being underutilization of available delivery services especially in a developing country like Nepal. Various socio-demographic, socio-cultural and health service-related factors affect the utilization of these services. Thus, the study aims to identify the delivery site preferences and its associated factors among the married women of Panauti municipality of Kavrepalanchok district.
Method: A cross-sectional study was conducted among the married women between the ages of 15-49 y residing in Panauti municipality. The face-to-face interviews were conducted using semi-structured questionnaires. The statistical analysis was done using Statistical Package for Social Sciences (SPSS) version 21.
Result: A total of 106 women of 15-49 y were included in the study. The proportion of institutional delivery among the participants was 68%. 90.6% of total participants would prefer health facility for their future deliveries; 7.5% were not sure about their preferences and very few (1.9%) preferred to deliver at home. The factors like knowledge regarding safe-motherhood program and age at marriage were found to be significantly associated with their delivery site preference (p<0.05).
Conclusion: In a country like Nepal, home delivery is still in practice and pregnancy and childbirth are regarded as normal life events. Thus, efforts should be made to change that perception, increasing utilization of available services and improving maternal and child health. This in turn will help to achieve the Sustainable Development Goal target in reducing the Maternal Mortality Rate.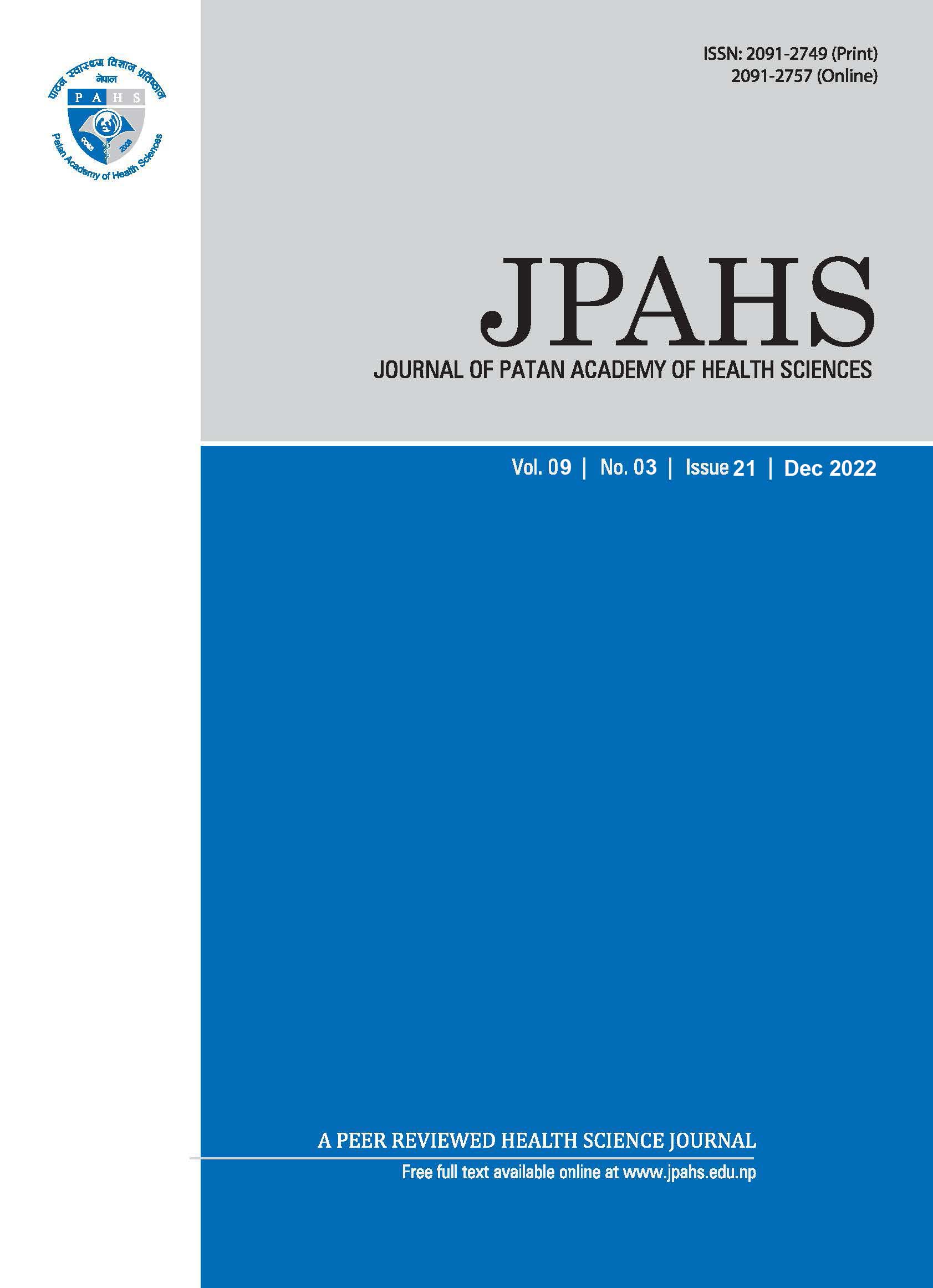 Downloads
Section
General - Original Articles