Assessment of knowledge of diabetes mellitus among female health volunteers (FCHV) of Jiri,Nepal
Keywords:
female community health volunteers, diabetes mellitus
Abstract
Introduction: Type 2 diabetes mellitus (DM) has become a global epidemic with significant disability and premature death. Identification of the level of knowledge related to diabetes among the health workers is important in strategies for prevention of diabetes mellitus.
Method: This study was conducted as a community based study in Jiri  Hospital in Dolkha district. All the FCHV working in the Dolkha district were selected for this study. Data was collected using Diabetes Knowledge Questionnaire (DKQ). Data was analysed using SPSS programme version 16.0.
Result: A total of 90 participants were included in the study. Average score obtained was 15 out of 24. There was not significant association found between educational background and score (p-value=0.8835) No significant difference between the age groups and scores was found (p-value=0.5485). No FCHV's had received training on diabetes mellitus. Having a family member with diabetes did not impact the obtained score (p-value= 0.9511).
Conclusion: This study did not show any relation on knowledge with age, educational background or having a family member with diabetes.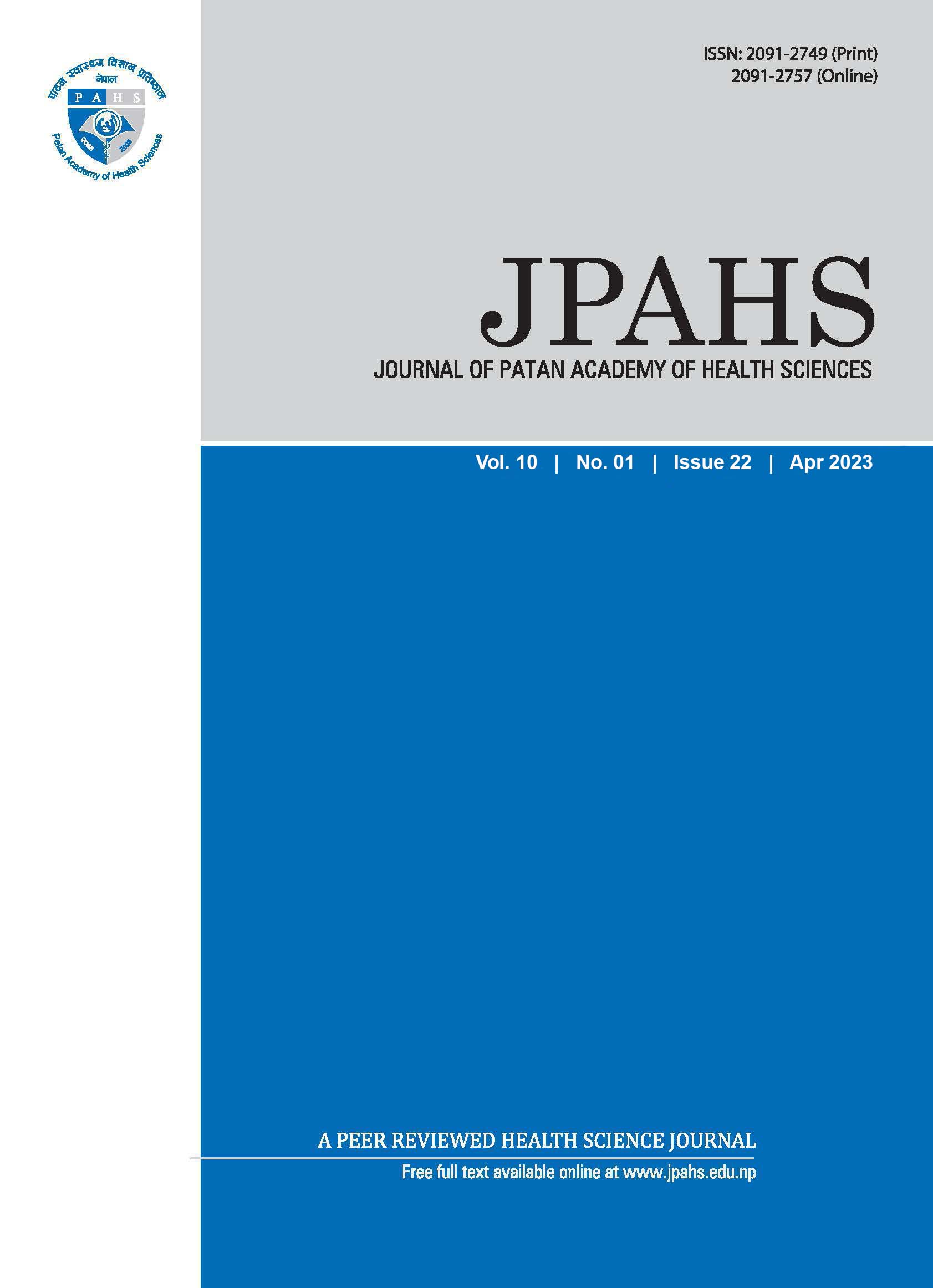 Downloads
Section
General - Original Articles